Embracing Elegance: The Soaring Popularity of White Vinyl Fences in Florida
Published by: Smithery Post & Plank 07/08/2023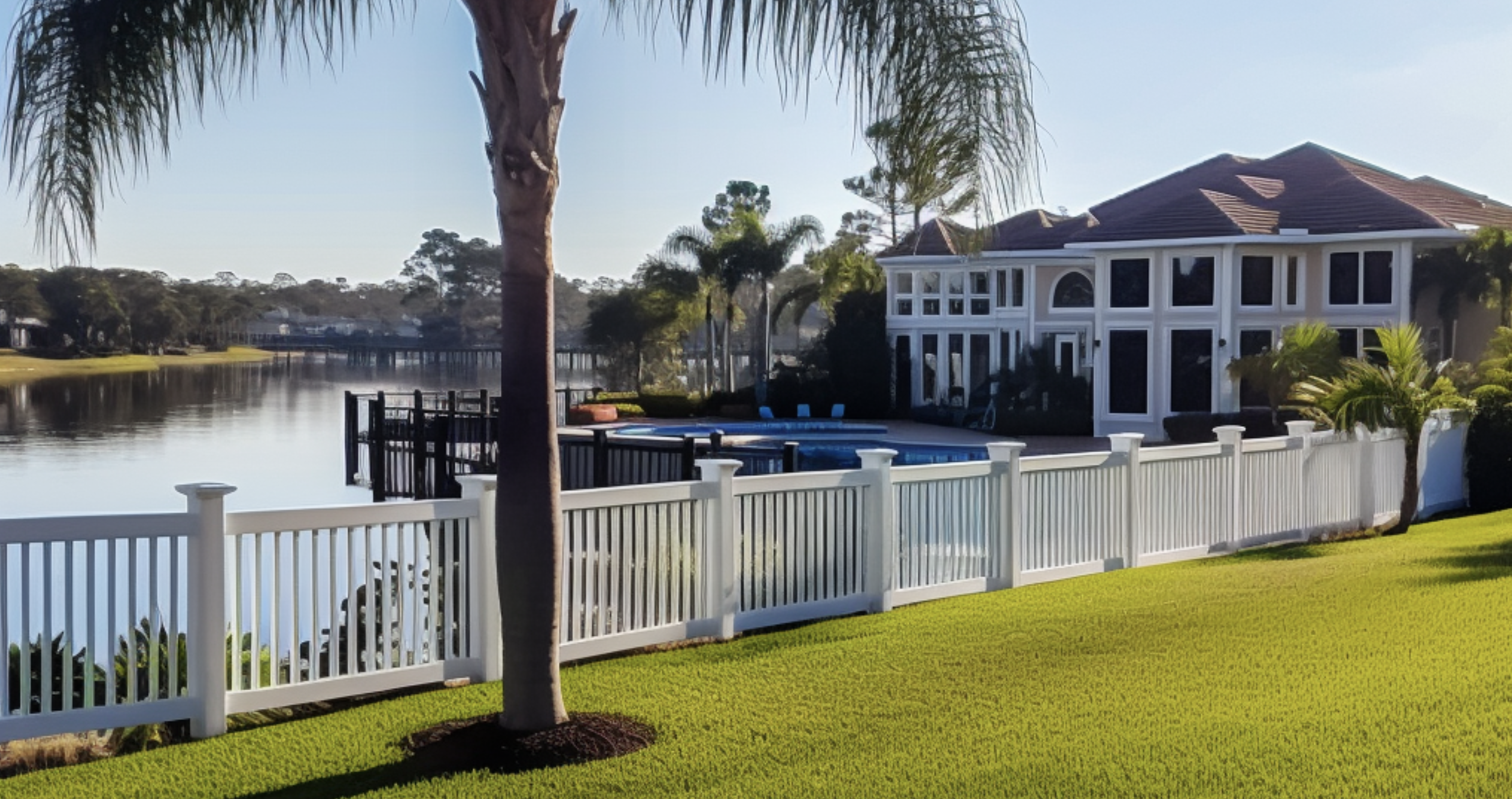 When it comes to enhancing the curb appeal and overall aesthetic of properties, one fencing option is standing tall above the rest—white vinyl fences. These stylish and durable fences have been gaining immense popularity, transforming residential and commercial spaces alike. Let's explore why white vinyl fences have become the go-to choice for homeowners and businesses in Florida, and how they can significantly boost your property's worth.
Resilience that Withstands Florida's Climate
Florida's unique climate presents several challenges for outdoor structures. The relentless sun, high humidity, and occasional storms can cause traditional fencing materials to fade, warp, or deteriorate over time. However, white vinyl fences are engineered to withstand these weather conditions effortlessly. The UV-resistant properties of vinyl help it retain its original pristine appearance, ensuring that your fence will stay vibrant and attractive for years to come, regardless of the elements it faces.
Maintenance Made Easy
Florida residents appreciate the beauty of their surroundings but prefer to spend their time enjoying them rather than on tedious maintenance tasks. This is where white vinyl fences truly shine. Unlike wooden fences that require regular staining, sealing, and repainting, vinyl fences only need occasional cleaning with a mild detergent and water. With minimal maintenance requirements, homeowners can relax and make the most of their vibrant Florida lifestyle.
Timeless Elegance and Versatility
The timeless appeal of white vinyl fences is undeniable. They exude a classic charm that complements any architectural style, from traditional to contemporary. Whether you're looking to create a quaint picket fence or a sleek privacy barrier, white vinyl fences offer versatile options to suit every preference and property type. The clean lines and smooth finish add a touch of sophistication to any space, creating a welcoming and polished appearance.
Long-Term Cost Savings
Investing in a white vinyl fence is not only a decision for aesthetics but also for long-term financial benefits. While the initial cost of installation may be slightly higher compared to some other fencing options, the durability and longevity of white vinyl fences make them a cost-effective choice. With minimal maintenance requirements and no need for frequent replacements or repairs, these fences offer substantial savings in the long run.
Enhanced Privacy and Security
White vinyl fences provide an excellent solution for homeowners seeking privacy and security. Whether you reside in a bustling neighborhood or want to safeguard your commercial property, these fences can be customized to various heights and styles to meet your specific needs. The solid panels and interlocking design eliminate gaps and create a formidable barrier, ensuring your property remains secure while preserving your privacy.

As the popularity of white vinyl fences continues to soar in Florida, it's clear that residents recognize the exceptional combination of beauty, durability, and practicality these fences offer. From their resilience in the face of Florida's climate to their low maintenance requirements, white vinyl fences have become the top choice for those who seek an elegant and hassle-free fencing solution. So, why not embrace the timeless charm and lasting appeal of white vinyl fences to transform your property into a stunning oasis in the Sunshine State?
Whether you're in Brevard County, Indian River County, the City of Sebastian, or any other area in Florida, the benefits of white vinyl fences are readily available. Contact us today to explore the wide range of options and elevate the beauty of your property with a white vinyl fence that perfectly suits your needs.
About SMITHERY
We sustain our company on reliability, great communication, integrity and attention to detail. We are American owned and operated, and strongly believe in giving our absolute best on all of our projects. With over 25 years experience, we are experts in our trade, and will always keep you educated on your particular task or project. Large to small, we do it all! Call today!
What We Do
SMITHERY provides: Chain link, Aluminum, Wood, Vinyl and PVC fence install and repair services. We also specialize in deck, porch, gazebo, and free-standing porch build and repair.
Service Areas
We provide service to the following cities in Florida: Melbourne, Vero Beach, Palm Bay, Cocoa, Titusville, Merritt Island, Sebastian, Orlando, Rockledge, Cocoa Beach, Fellsmere, Roseland, Winter Beach, Melbourne Beach, Satellite Beach, Scottsmoor, Mims, Sharpes, Patrick AFB, Indialantic, Wabasso, Cape Canaveral, Malabar
Contact SMITHERY
772-918-8468
9512 Honeysuckle Dr
Sebastian Fl 32976
Please Contact us for business hours.
SMITHERY Post & Plank Copyright 2018 All Rights Reserved
Brevard County 17-FE CT 00150. Indian River County #22931 # City of Sebastian #2283.